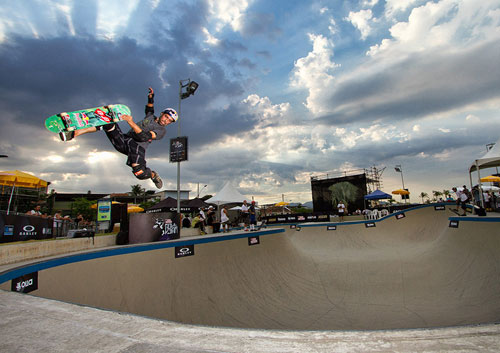 Friday - Sunday, Jan 29-31, 2016.
Madureira, Rio de Janeiro, Brazil.
Purse - 190,000 BRL
Pro Bowl - Invitational
Once again the World's best bowl skaters will make there way to Madureira to skate one of the best bowls in Brazil. This event will for sure not be one to miss!!!!
More info coming soon...
Confirmed Skaters
Pedro Barros - AIS or WCS (Ranking)
Alex Sorgente - AIS or WCS (Ranking)
Vi Kakinho - AIS (Ranking)
Felipe Foguinho -AIS (Ranking)
Danny Leon - AIS (Ranking)
Murilo Peres - AIS (Ranking)
Joshua Rodriguez - WCS (ranking)
Chris Russel - WCS (ranking)
Greyson Flecther - Wild Card
Nilo Peçanha - Wild Card
Limited to 32 skaters
Of these 32;
10 Pre-qualified for Semi Final (List Above)
2 South American wild card
1 Rio De Janeiro (Local Hero) wild card
19 top ranking AIS