Thursday - Sunday, June 18-21, 2015
The Prado Bowl, Marseille, France.
10,000 EUR purse
Men's Pro Transition

This year will be the 9th year of the SOSH Freestyle Cup . This event is not only an international event of skateboarding.
It's a sort of festival, and each evening you have some concerts or Dj's in the partner village, sunset music festival from 8pm – 1am.
There is also a restaurant on the beach to eat in the evening,
"Le Greenwich" which serves "provencal" french cooking and also cooks up burgers, meats, fish, etc….
You will like the global spirit of Marseille too, because of the BSM Staff who will let you know the best plans in Marseille for eating, skateboarding and also partying !!!
Confirmed Skaters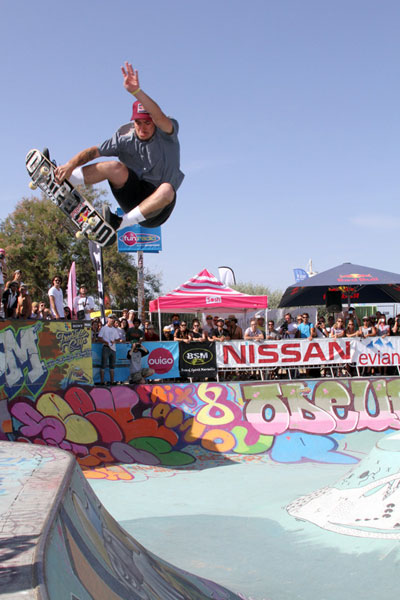 Greyson Fletcher
Pedro Barros
Felipe Foguinho
Mason Merlino
Chris Gregson
Vincent Matheron
Stephan Boussac
Danny Leon
Bjorn Lillesoe
Dannie Carlsen
Julien Benoliel
Guillaume Mocquin
Vi Kakinho
Ivan Federico
Plus many more Concrete warriors!

Schedule
Thursday June 18th.
6 PM Riders meeting. Registration, Formats and web cast pics.
Friday June 19th.
2-6 PM Pro Qualifications
Saturday June 20th.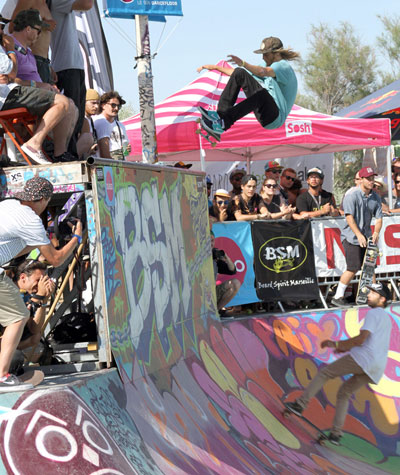 2-6 PM Pro Quarter final
Sunday June 21st.
3-4 PM Pro Semi final
4-4:30 PM Ladies exhibition.
5-6 PM Pro Super Final
7 PM Prize ceremony


Entry Fee is 50 Euro.

Hotels
ADAGIO Resort
Most of the riders, staff of AIS, Webcast, partners, press and media's live for 5 days
in this nice hotel. 5 minutes from the beach, 10 minutes from the skatepark.
Sosh will offer 15 FREE beds for the TOP riders for 5 nights.
Please contact This email address is being protected from spambots. You need JavaScript enabled to view it. for details and availability.

HOTEL IBIS
Bonneveine
Marseille : 10 minutes from the skatepark.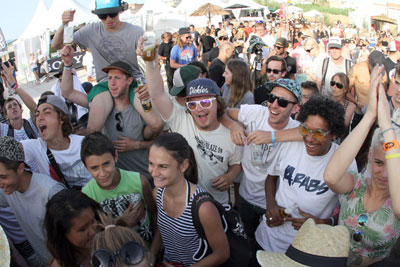 Rooms starts at 80 euros / per night

Best Western Bonneveine
Marseille : 10 minutes from the skatepark.
Rooms start at 80 euros / per night

soshfreestylecup_teaser2015 by Lesmouss