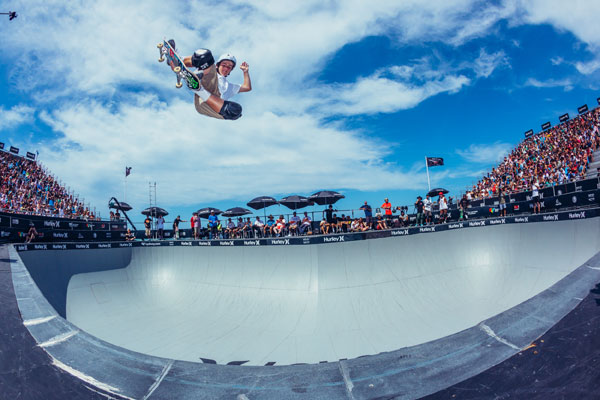 Friday - Sunday, Mar 4-6, 2016.
Manly Beach, Sydney, NSW, Australia.
Purse - $50,000 USD
Pro Bowl, Masters Bowl.
Once again AIS and IMG have teamed up to bring you the Beach Bowl at the Australian Open of Surfing. The event is run in conjunction with the Manly stop of the WSL tour. Last year's winner Jonathon Schwan and Bruno Passos have already confirmed for this year. If you can't make it to the event. NO worries. You'll be able to watch all the action on the Live web cast here www.AISskate.com
More info coming soon!
Confirmed Skaters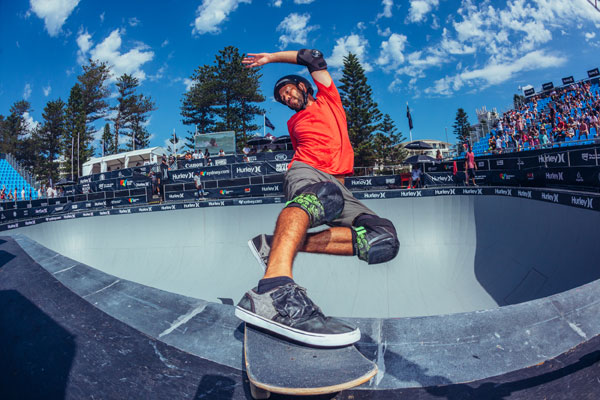 Alex Sorgente
Austin Poynter
Bowman Hansen
Chris Russell
Collin Graham
Cory Juneau
Daniel Cuervo
George Richards
Ivan Federico
Jimmy Wilkins
Jono Schwan
Josh Rodriguez
Justin Rivera
Kalani David
Lizzie Armanto
Matt Kitai
Noah Fuzi
Peirre Luc Gagnon PLG
Rob Lorifice
Robin Bolain
Rune Glifberg
Sandro Dias
Trey Wood
Adam Luxford
Chris Pattern
Geoff Fletcher
John Gray
Luke Jones
Neal Hendrix
Pat Ngoho
Renton Millar
Schedule

Friday, 4th Mar
11.00am – 1.50pm Masters Practice
1.50pm – 2.25pm Masters Heat 1
2.25pm – 3.00pm Masters Heat 2
3.00pm – 3.35pm Masters Heat 3

Saturday, 5th Mar
10.00pm – 1.25pm Pro Practice
1.25pm – 2.00pm Pro Heat 1
2.00pm – 2.35pm Pro Heat 2
2.35pm – 3.10pm Pro Heat 3
3.10pm – 3.45pm Pro Heat 4
3.45pm – 4.20pm Pro Heat 5

Sunday, 6th Mar
10.30am – 12.00pm Masters Practice
12.00pm – 1.30pm Pro Practice
2.30pm – 3.05pm Masters Finals
3.05pm – 3.40pm Pro Finals
3.40pm – 4.05pm SDS Highest Air
4.05pm – 4.30pm Best Trick Competition
4.30pm – 4.50pm Awards Ceremony
Hotel Suggestion
Click here for some budget friendly locations.
Photos courtesy of Dean Tirkot