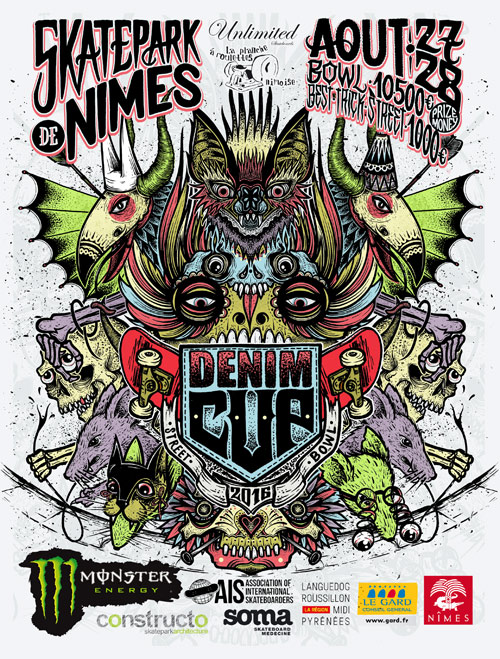 Aug 26-28, 2016
Skate Park of Nimes, Nimes, France
12,000 EUR purse
Transition / Street Best trick
The 3rd annual International Denim Cup will take place at the Skate Park de Nimes in Nimes, France.
This event will attract some of the best transition skaters in the world.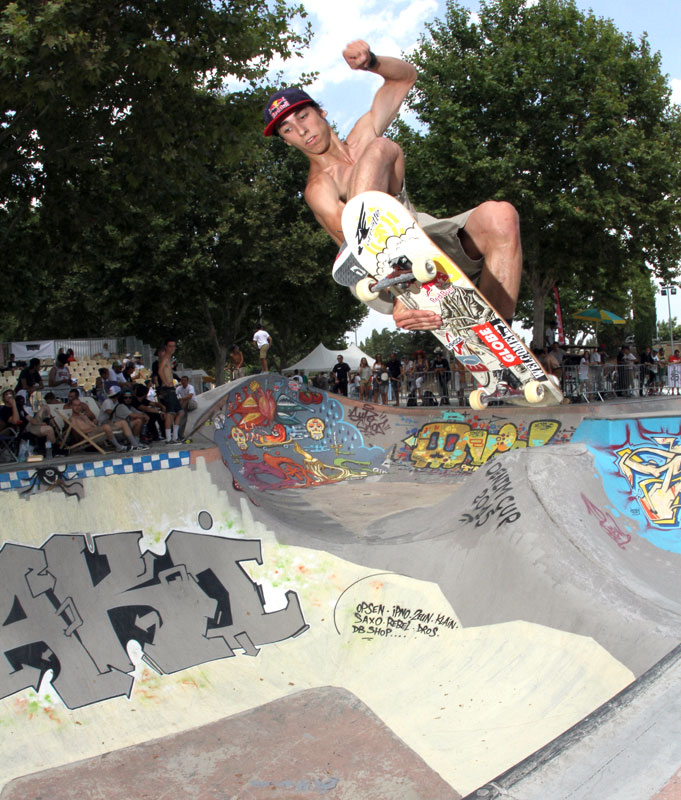 Confirmed Skaters
Alex Sorgente
Danny Leon
Ivan Federico
Pedro Barros
Jaime Mateu
Tyler Edtmayer
Szymon Stachon
Vincent Matheron
Julien Benoliel
Chris Gregson
Martin LaClair
Iam Campbell
Brad McClain
Danni Carlsen
Bjorn Lillisoe
Kalle Berglind
Ben Hatchell
Alex Hallford
Robin Bolian
Stephan Boussac
More to come....
Schedule
Friday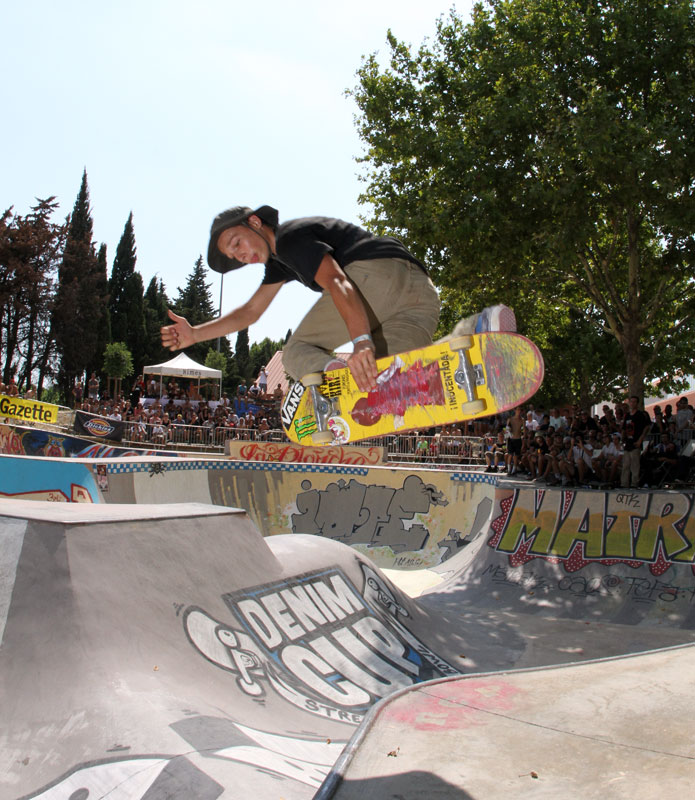 2pm: Registration, Practice, Rider's meeting
Saturday
2 pm: Bowl Qualifiers
4.30 pm: Street best trick, up the ledge
5.30 pm: Bowl Quarter Finals
Sunday
2 pm: Semi-finals
3:30pm: Street best trick, down the ledge
5 pm: Final
6 pm: Prize-giving ceremony

Entry Fee:
Bowl: 50€
Street Best Trick: 10€ per day
Hotels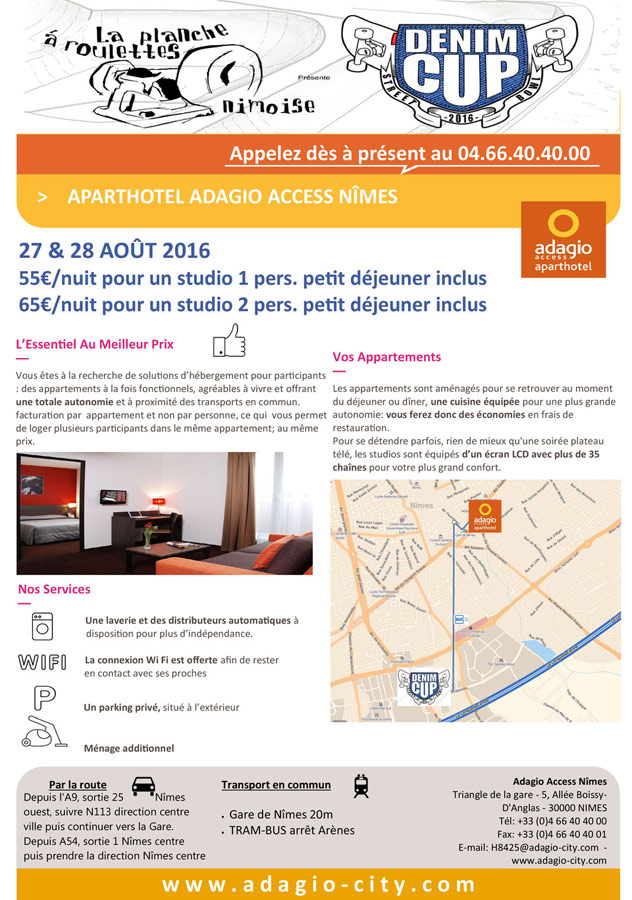 Official Denim Cup Web site: