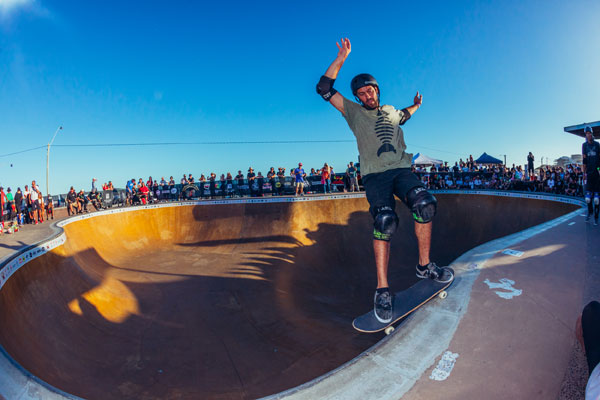 Friday - Sunday, Feb 26-28, 2016.
Bar Beach, Newcastle, NSW, Australia.
Purse - $15,000 AUD
Pro Bowl, Masters Bowl, Ladies Bowl, Am Bowl.

The Australian Bowlriding Championships will return to the Bar Beach Skate park in Newcastle this Feb. Expect to see some of the worlds best Bowl rippers and some of Australia's best up and coming talent battle it out for thr cash!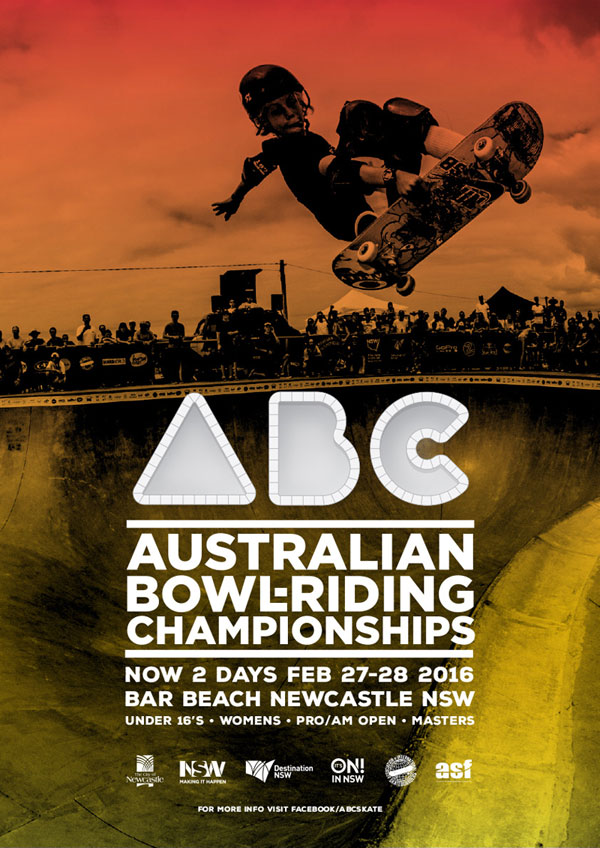 Confirmed Skaters

Ivan Federico
Trey Wood
Alex Sorgente
Rune Glifberg
Jonathan Schwan
Sandro Dias
Noah Fuzi
Robin Bolain
Pat Ngoho
Austin Poynter
George Richards
Marcelo Bastos
Collin Graham
Trey Wood
Renton Millar
Adam Luxford
Chris Pattern
Geoff Fletcher
John Boagerts
John Gray
Nick Couscouris
Luke Jones
Cory Juneau
Lizzie Armanto
Justin Rivera
Daniel Cuervo



Suggested Hotel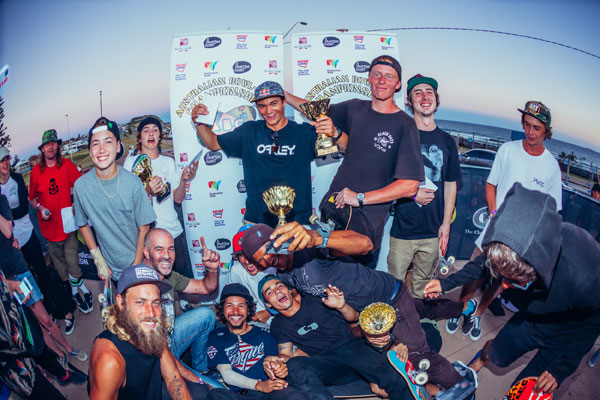 The Clarendon Hotel : Newcastle
347 Hunter Street
Newcastle NSW 2300
Website: Click Here
Photos courtesy of Dean Tirkot